About the Practice
The Urgent Care Center of Arlington is the ideal destination for patients seeking advanced, patient-friendly health care in Arlington, Virginia. Committed to the highest standards of medical practice, the Urgent Care Center of Arlington offers convenient on-site health care solutions. Locally owned and operated by Haroon Rashid, MD, and Carole Rashid, FNP, the practice provides several essential medical services to patients of all ages.
Committed to the Arlington community, the Urgent Care Center of Arlington is a leading provider of high-quality medical services for local patients in need of nonemergency urgent care. Though they usually serve walk-ins, the Urgent Care Center also takes appointments.
Dr. Rashid and his team, which also includes Julia Rivera, FNP, have experience treating a number of conditions, including strep throat, ear infections, bronchitis, and pneumonia. Dr. Rashid also offers patients on-site STD screenings, as well as X-rays, lab work, electrocardiography (EKG), and urine drug testing.
The Urgent Care Center of Arlington gives patients a relaxed, welcoming environment for addressing their most pressing health concerns. To find out more about how Dr. Rashid and his team can help you, book an appointment online or by phone today.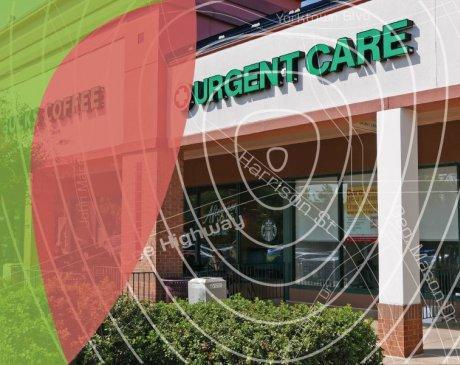 The Urgent Care Center of Arlington is conveniently located in the Lee Harrison shopping center in North Arlington.
---
Social Media
Please share your positive appointment experience on Yelp!
---
About Privia Medical Group
Our practice is a proud member of Privia Medical Group – a physician-led, multi-speciality, national medical group. The nation's top primary care physicians and specialists came together to form Privia Medical Group and share in the mission of providing better, more coordinated care to patients.
Our group focuses on taking accountability for the health and wellness of the patients we serve. We use some of the latest advances in medicine to help our patients remain healthy and better manage disease by offering our patients access to innovative health management technologies, proactive team-based care, and an evidenced-based, patient-centered approach.
Here's what sets Privia Medical Group apart from traditional practices:
Top Doctors
Nationally recognized top physicians and healthcare professionals
Physician-led, high-performance medical group
Unhurried, comprehensive visits, with time to develop the right care plan
Personalized care that exceeds your expectations
Proactive Care
Collaborative, team-based medical group
Staffed with Health Coaches, Nurse Educators, Pharmacists, and Care Managers
Same-day/next-day appointments available
Care reminders and alerts
Check ins with clinical experts between your office visits
Convenient Technology
Book appointments and renew prescriptions online
Send and receive secure messages with your care team
Secure access to electronic medical records
Pay your invoices by credit card, securely and conveniently
State-of-the Art Security and Privacy
We go to extreme lengths to ensure our patients' information remains confidential and secure.
Not only is our team trained in modern privacy standards (such as HIPAA and PCI compliance), but we also keep your information secure with Secure Socket Layer (SSL) data encryption, firewalls, secure servers (including 24/7 surveillance and biometric access), and many more measures to ensure your information won't fall into the wrong hands.